Mission and Purpose of DL PAC
The Ecole Dorothy Lynas Elementary Parent Advisory Council (PAC) supports the Dorothy Lynas school community of families, teachers, and school administration by encouraging parent-guardian involvement in school activities. There are PACs at every school in BC, and as a parent-guardian of a child at Dorothy Lynas, you are a member of PAC!
Our PAC activities include advising the school administration on school community matters, hosting spirit events and activities, providing parent education, and fundraising. Fundraising activities provide additional monetary support for initiatives including social emotional learning, common space improvements, teacher expense reimbursement, former student scholarships, field trips, emergency response supplies, and to provide financial assistance to families for designated activities.
There are many ways to become involved in PAC, ranging from volunteering in a role on our committee, to running a fundraiser, to volunteering for an event or fun food days. There are also regular virtual PAC meetings where we hear updates from our Principal and PAC representatives. All are welcome at these meetings, which are a great way to get to know what is happening and to get to know the larger school community.
IF YOU ARE INTERESTED IN VOLUNTEERING, GETTING INVOLVED, OR HAVE QUESTIONS, PLEASE CONTACT US AT: [email protected]
Fundraising for Dorothy Lynas Elementary
Fundraising is vital to the ongoing growth of École Dorothy Lynas Elementary School and provides a wonderful opportunity for community building. Over the school year we offer a number of different fundraisers and your help is always appreciated.
Ongoing Fundraisers: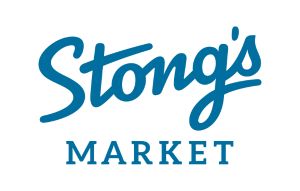 Stongs Market
Any customer placing an online order through Stong's Express (express.stongs.com) can select their school from a drop down menu on checkout. When Dorothy Lynas is selected, Stong's will donate 4% of the total of the order (before taxes and fees) to our school PAC.
​
PAST 2020-2021 FUNDRAISERS & EVENTS:
Art Card Project
Spirit Wear
Grade 7 Bottle Drive
72 Hours Emergency Kits
Family Photo Fundraiser
Purdy's Chocolates
Parent's Night Out/Silent Auction
Seycove Family of Schools Auction, Dinner and Dance